VLC is considered one of the best media players due to its versatility, supporting a wide range of audio and video formats, cross-platform availability, open-source nature, extensive customization options, and a rich set of features like codec support, streaming capabilities, and more. It excels in providing a seamless multimedia playback experience for users.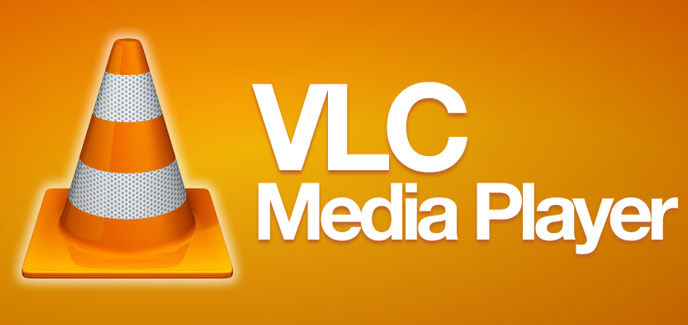 What platforms support VLC media player?
Windows
macOS
Linux
iOS (iPhone and iPad)
Android
BSD (FreeBSD and others)
Solaris
Windows Phone (Discontinued)
Other platforms (historical support for BeOS and OS/2)
Please note that platform support may change over time, so it's a good idea to check the official VLC website for the most up-to-date information on supported platforms.
Check the VLC version
To check the version of the VLC media player you have installed, follow these steps:
Launch VLC: Open the VLC media player on your computer.
Check the Menu Bar:

On Windows: Look at the top-left corner of the VLC window. You should see "Media" written on the menu bar.
On macOS: The menu bar is at the top of the screen, and you should see "VLC" listed as one of the options.
On Linux: Depending on your desktop environment, the menu bar may be integrated into the top panel. Look for "VLC" or "Media" there.

View the Version: Click on "Help" or "VLC" in the menu bar (the exact name may vary depending on your operating system). Then, select "About." A window or dialog box should open, displaying information about the VLC version you have installed. The version number is usually prominently displayed.
Check in the VLC Interface: In some versions of VLC, you can also check the version by going to "Tools" > "Preferences" and then clicking on the "About" tab. This tab often displays the VLC version.
Command Line (Optional): If you're comfortable with the command line, you can also open a terminal or command prompt and type the following command to check the VLC version: vlc --version This will display the version information in the terminal or command prompt.
Once you've located the version number, you'll have a clear understanding of which version of the VLC media player is installed on your system.
Most important and commonly used VLC
VLC media player supports various plugins that enhance its functionality. Some of the most important and commonly used VLC plugins include:
Input and Access Modules:

HTTP Live Streaming (HLS): Allows VLC to stream content from websites and online sources that use HLS.
SMB: Provides support for browsing and playing media files from network shares using the SMB/CIFS protocol.
FTP: Enables VLC to access and stream media files from FTP servers.

Audio and Video Filters:

Equalizer: Allows users to customize the audio output by adjusting frequency bands.
Video Effects: Offers a range of video processing options, such as brightness, contrast, and color adjustments.
Audio Spatializer: Enhances the spatial audio experience, making sound more immersive.

Subtitle and Closed Captioning:

Subtitles: VLC supports various subtitle formats and offers features for customizing subtitle appearance and synchronization.
Teletext: Provides support for teletext subtitles and captions.

Extensions and Scripting:

Lua Scripts: Allows users to create custom scripts for VLC to automate tasks or add new functionality.
Extensions: Extends VLC's capabilities with additional features and integrations.

Playlist and Media Library:

Media Library: Helps users organize and manage their media collections more effectively.
Podcasts and Internet Radio: Supports subscriptions to podcasts and streaming of Internet radio stations.

Output Modules:

DirectX Video Output: Offers advanced video rendering options for Windows users.
PulseAudio and ALSA: Provides audio output options for Linux systems.
macOS Audio: Enables audio output on macOS.

Interface Skins:

Custom Skins: Users can install and switch between different interface skins to change VLC's appearance.

Web Plugins:

VLC Web Plugin: Allows embedding VLC into web browsers for online media playback.
These plugins enhance VLC's capabilities and versatility, making it a powerful and customizable media player suitable for a wide range of media-related tasks and preferences. Users can choose and configure plugins to tailor VLC to their specific needs.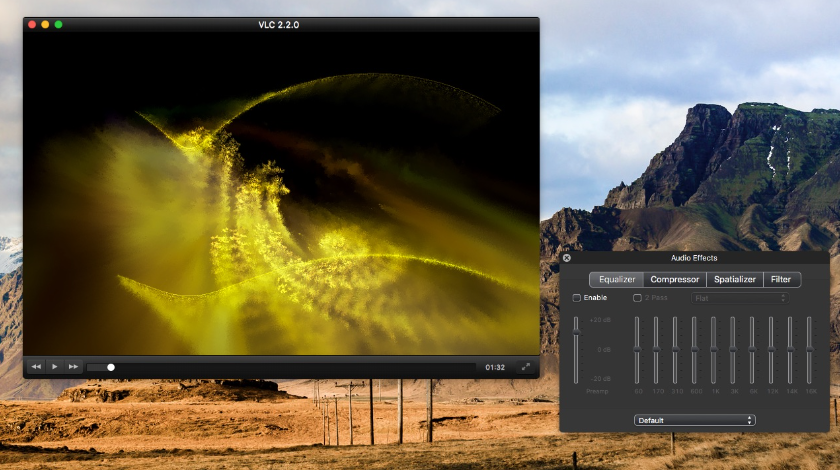 Which media types does VLC support?
VLC media player is known for its extensive support of various media types and formats. As of my last knowledge update in September 2021, VLC supports the following media types:
Audio Formats: MP3, AAC, WMA, FLAC, OGG, WAV, AIFF, AC3, DTS, and many more audio formats
Video Formats: MPEG-1/2, MPEG-4 ASP (DivX, Xvid), H.264/AVC, H.265/HEVC, VP8/VP9, WMV, AVI, MKV, QuickTime (MOV), FLV, 3GP, WebM and a wide range of other video formats
Container Formats: MP4, Matroska (MKV), AVI, OGG, FLV, QuickTime (MOV), WebM, MPEG-TS and more
Subtitles and Captions: VLC supports various subtitle and caption formats, including SRT, SubRip, VobSub, SSA/ASS, and more.
Streaming Protocols: HTTP/HTTPS, RTSP/RTP, MMS, FTP, SMB/CIFS, UDP, HLS (HTTP Live Streaming), DASH (Dynamic Adaptive Streaming over HTTP) and others
Disc Formats: VLC can play DVDs, Audio CDs, VCDs, and Blu-ray Discs (with the appropriate libraries and codecs installed).
Network Streams: VLC can stream and play media from various network sources, including HTTP, FTP, and network shares (SMB/CIFS).
Web-Based Content: VLC can play online video and audio content from websites, provided they are accessible via direct URLs.
Capture and Device Input: VLC can capture and play content from webcams, TV tuner cards, and other capture devices.
As you can see VLC's codec support ensures compatibility with a wide array of multimedia content.